TALK
SATURDAY 10 MAR 2018, 16H
MÉDIATHÈQUE VERLAINE - METZ
Love doll and solitude? The myth of the dehumanizing doll
Agnès Giard, anthropologist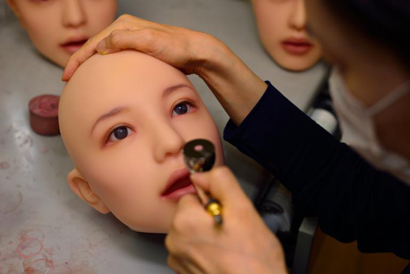 In Japan, love dolls (rabu dôru) are life-like, articulated dolls designed to serve as emotional and/or sexual partners. There is a common perception that they are produced to cater to emotionally isolated individuals in the context of increased urbanization marked by a breakdown of social bonds. But what is the reality? Could this tendency extend to the rest of the world?
-
Featured as a part of the Eden Eden Poésies Musiques Festival, March 9–10.
The talk will be followed by a performance of Le Bruit des Chrystanthèmes by Yoko Higashi (dance) and Michel Henritzi (music).
Share