ÉVÉNEMENT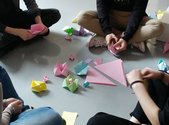 WEDNESDAY 04 APR 2018, 18H
49 NORD 6 EST - FRAC LORRAINE - METZ (57)
Ouverture exceptionnelle jusqu'a 22h de l'exposition et découvrez des expériences artistiques des étudiants en Arts du spectacle de l'Université de Metz.
MORE INFORMATION
EXHIBITION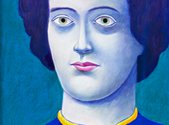 23 FEB - 17 JUN 2018
49 NORD 6 EST - FRAC LORRAINE - METZ (57)
Opening: Thursday, February 22, 7pm
& Frac in Live :
7pm – Exchange of Handwriting, 2006–2018 (Frac Lorraine Collection). Performance of Jiri Skala
8pm- In Jeopardy, Catwalk in the Temple of Jacent II, 2018. Performance of Jade Fourès-Varnier & Vincent de Hoÿm.
MORE INFORMATION